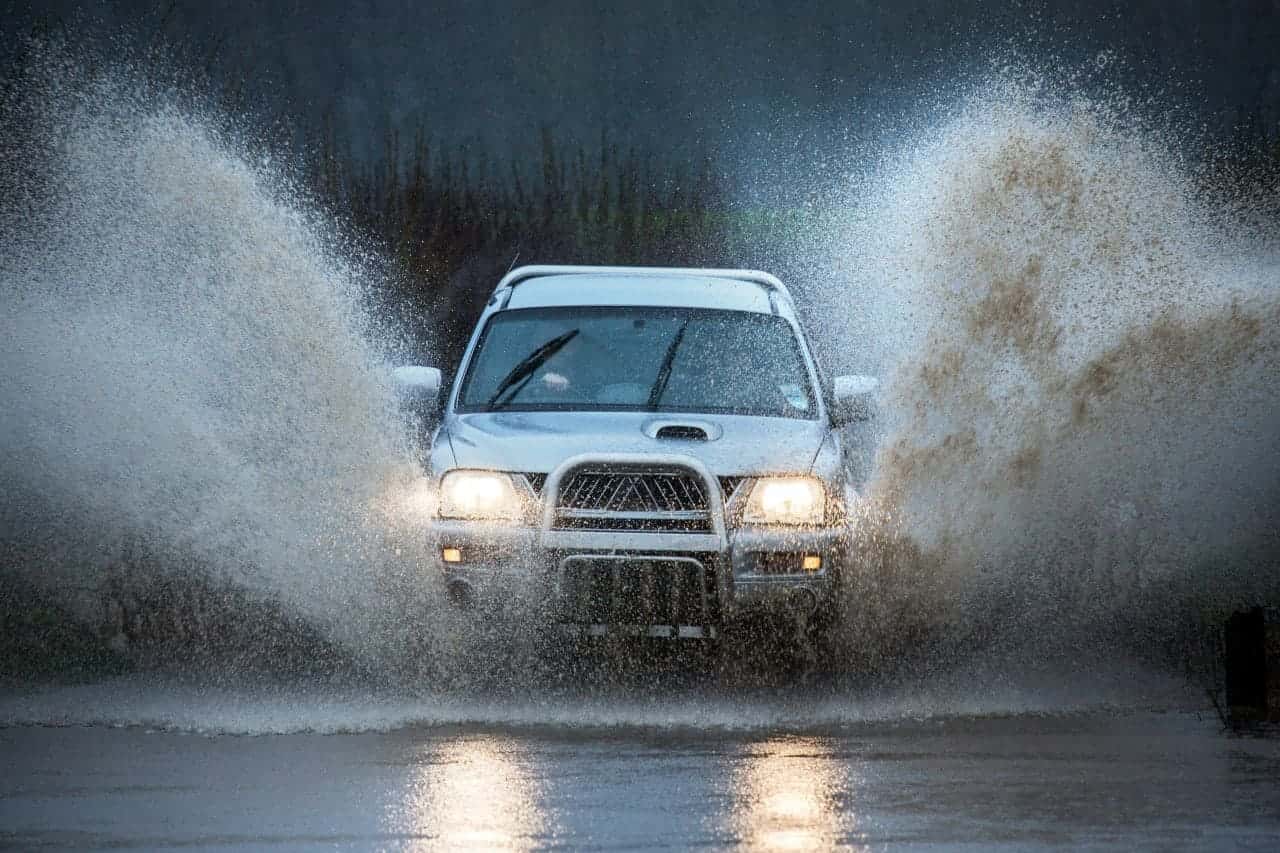 General
Top 10 Cars for Flood-Prone Climates
Floods are an unfortunate part of life for many regions in the U.S.—a devastation, like heavy rains and storms, that comes from Mother Nature's wrath. But beyond the toll these excess waters take on lives and homes is the impact on cars.
Floods can wreak havoc on the numerous computer systems in every modern car. So it makes sense for those living in flood-prone areas to consider a vehicle that sits higher off the ground. With this in mind, let's explore A Better Bid's picks of the best cars, trucks, and SUVs to have around when the waters rise.
Be Smart, Be Safe
But let's be upfront: no vehicle is made to be driven in rushing waters. The U.S. Centers for Disease Control and Prevention report that more than half of all flood-related drownings occur when a vehicle enters floodwaters. Many federal agencies share a memorable phrase that's smart advice, "Turn Around, Don't Drown." In other words, don't tempt fate.
That said, there's still an advantage to owning a vehicle with higher ground clearance. For one, floodwaters may not reach the vulnerable areas of a parked taller car. And, there may be a need to drive through the puddles and stagnant water that remain after a flood (but always first check the depth before proceeding).
What Is Ground Clearance?
In simple terms, ground clearance is the distance between the lowest part of the chassis and the road. Performance cars keep ground clearance low to help with aerodynamics. At the same time, SUVs and trucks are taller to accommodate a bulkier chassis and the higher sitting position that many drivers prefer. A five- to six-inch range for ground clearance is typical for most passenger cars, so anything above that is a bonus for keeping a vehicle out of the water.
Choosing a High Ground Clearance Vehicle
Mention high ground clearance vehicles, and one's thought instantly goes to a monster SUV or truck, and that certainly is understandable. But there are straight-from-the-factory models that make sense for those that live in flood-prone regions.
Unless mentioned otherwise, all references reflect the most recent generation of a particular model. In addition, tire height, wheel size, and suspension modifications can change ground clearance (there can also be height variations among the different trims of the same model). So don't hesitate to grab a tape measure to confirm how tall your car, or one you're considering, sits.
Chevrolet Traverse
Ground Clearance: 7.5 inches
Sitting a notch below its big brothers, the Tahoe and Suburban, the Chevrolet Traverse offers three rows of seating and reasonable ground clearance. Power plants for the Traverse range from a turbocharged four-cylinder to a V6.
Ford F-150
Ground Clearance: 8.2–12.0 inches
It's no surprise that the Ford F-150, America's perennial best seller, is on the list; it's a pickup, after all. In its base form with rear-wheel drive, the F-150 offers an 8.2-inch gap from chassis to the street, but the off-road F-150 Raptor adds almost 50% to this space.
Honda Accord
Ground Clearance: 6.7 inches
Yes, some sedans provide roomy ground clearance; among them is the Honda Accord, now in its tenth generation. And while Accords and Camrys have knocked heads for decades, this Honda family sedan beats its Toyota rival by a solid one inch in the ground clearance department.
Hummer H2
Ground Clearance: 9.7 inches
A new Hummer H2 hasn't left the factory in more than a dozen years, but this noteworthy SUV is still ideal for splashing through a flood's leftovers (we're talking puddles, not streams). Even in an automotive world awash with utility vehicles, the H2 is still a standout.
Jeep Wrangler
Ground Clearance: 9.7–10.8 inches
Jeep's Wrangler, with its can-do attitude, can go (almost) anywhere. This popular vehicle traces its origins to World War II. Today's Wrangler provides up to 10.8 inches of ground clearance via the Rubicon version.
Land Rover Discovery
Ground Clearance: 11.1 inches
The original "Disco" dates back more than 30 years, with the current model embracing a sleek design common across the Land Rover lineup. And with an impressive 11.1 inches of ground clearance, the Land Rover Discovery sits near the top of this list.
Nissan Versa
Ground Clearance: 6.8 inches
Surprises continue as the plucky Nissan Versa flexes its ground clearance muscles beyond its economy car credentials. Nissan redesigned the Versa in 2019 to incorporate a taller ride height and add to the car's savvy street presence.
Subaru Outback
Ground Clearance: 8.7 inches
Subaru burnished its rugged reputation by making all-wheel drive standard on all its cars. Along with this increased capability is a taller ground clearance, which helps the Subaru Outback station wagon take on SUV vibes.
Toyota 4Runner
Ground Clearance: 9.0–9.6 inches
Starting as a simple modification of a Toyota pickup almost 40 years ago, the 4Runner has developed into a full-fledged SUV in its fifth generation. As befitting a utility designed for off-pavement travels, the 4Runner offers notable ground clearance (with four-wheel-drive versions gaining 0.6 inches).
Volkswagen Tiguan
Ground Clearance: 7.9 inches
With Volkswagen switching most of its U.S. lineup to SUVs, it's worth calling out the middle child Tiguan for 7.9 inches of ground clearance. The compact Tiguan comes in front-wheel or all-wheel drive.
Where You Live Matters When It Comes to Floods
While just about everywhere in the U.S. can be hit with a surprise flood, some regions are more prone to rising waters than others. This can happen when a river overflows its banks, a storm surge pushes ocean water inland, or snow melts faster than expected. Even a sudden deluge can fill the streets with inches of water.
According to a 2021 report from the First Street Foundation, most, but not all, of the top cities at risk are in coastal areas. Here are the 20 regions under the greatest danger of flooding.
What to Know about Driving and Floods
Having a vehicle with a higher ground clearance can enable driving through the standing water that often remains after a flood. But there are limits. Entering water deeper than a car's ground clearance risks damage to the sensitive electronic systems and limits vehicle control. Plus, potholes, curbs, debris, and other obstructions aren't visible below the surface.
Above all, a taller car doesn't provide superpowers for driving into a flood. Only a few inches of rapidly moving water can sweep a vehicle away and create the potential for a tragedy. In this situation, stay safe and turn around.
Car Buying for Less
There are many places to look for a vehicle with high ground clearance, but savvy shoppers are discovering the value of buying at an online auto auction. Skip the dealer and find the ideal car for flood-prone areas. ABB is your auction source for repairable and salvage title vehicles. There are even options for project and parts cars.
Get started by registering; it's quick and free. And explore thousands of live online auctions today!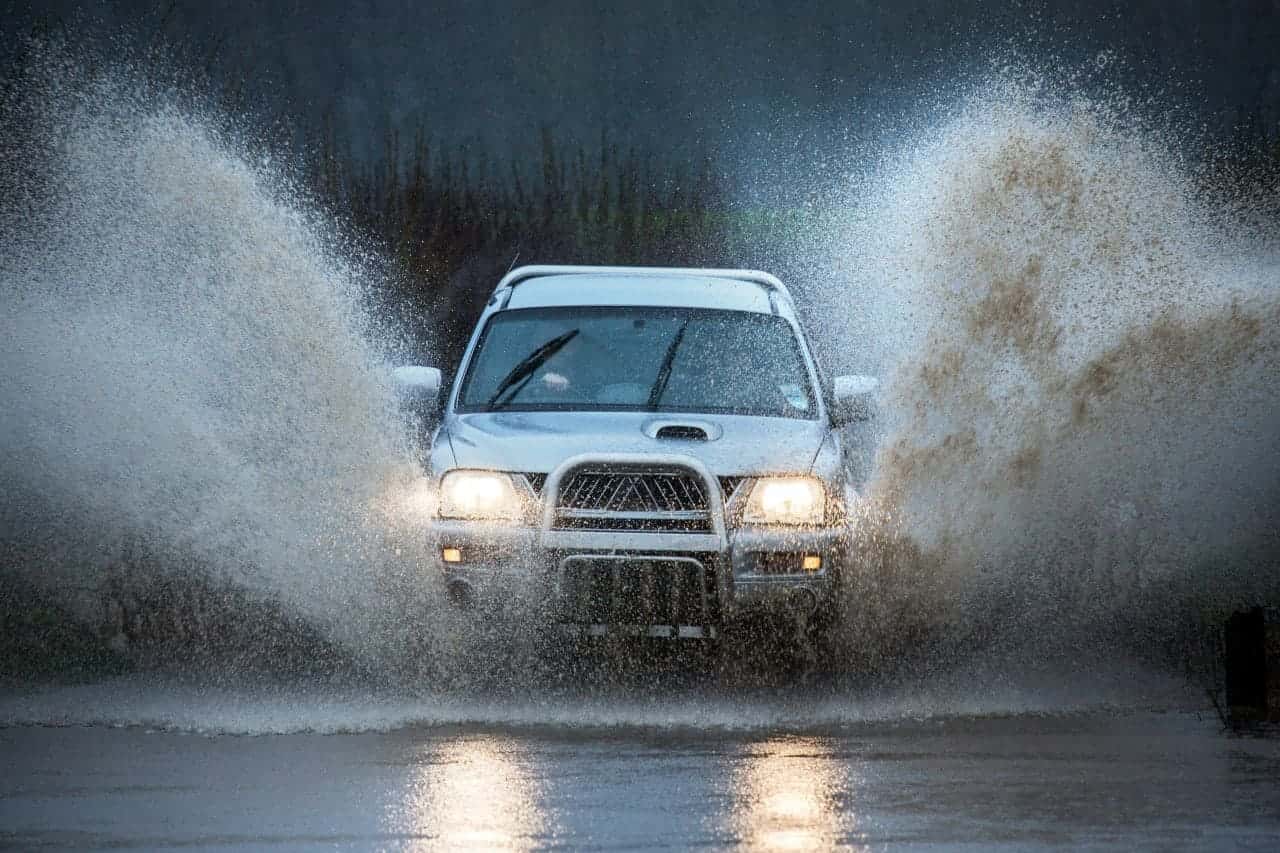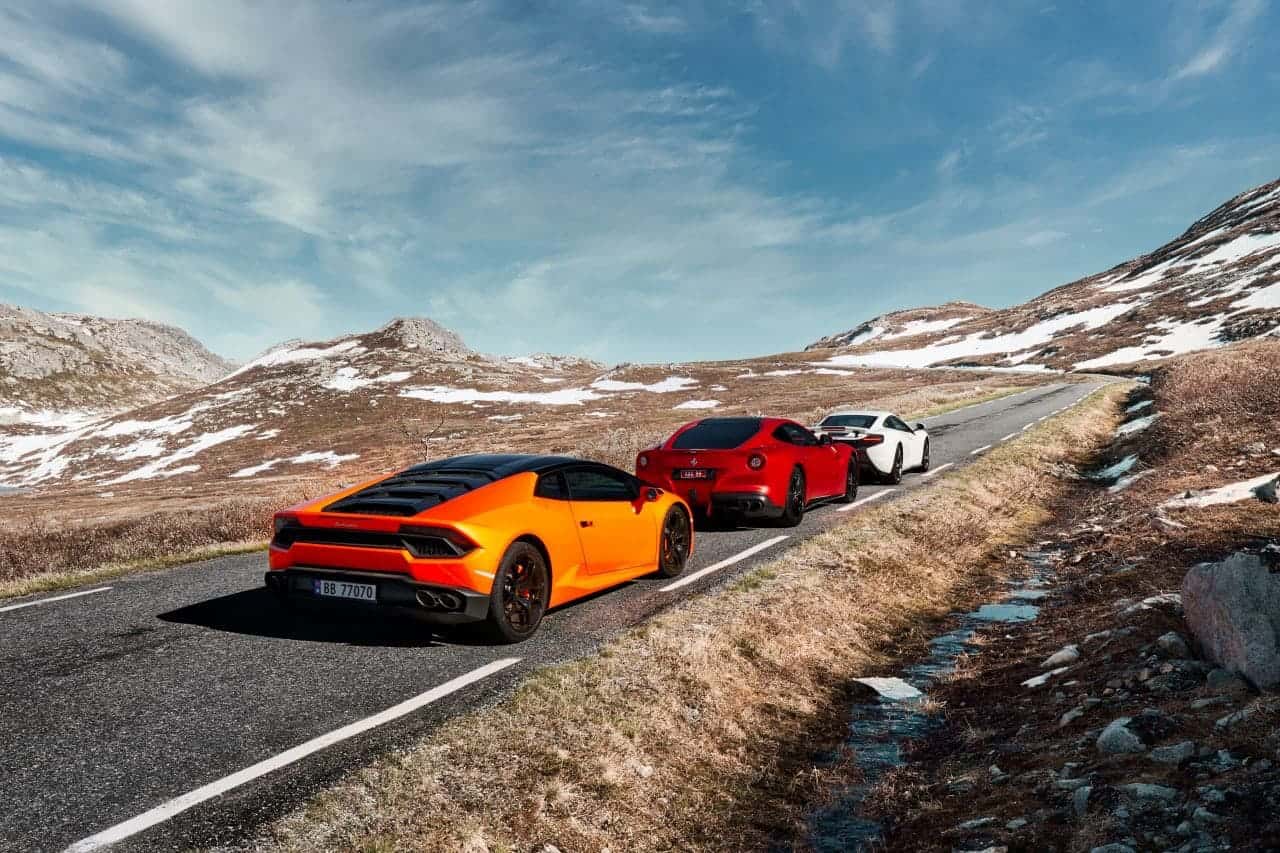 Join A Better Bid for FREE
Get public access to dealer-only auctions - cut out the middleman